The Joyst uses gamer-style joysticks to make music creation tactile and expressive. Bend notes. Feel velocity. The Joyst is a total rethink of what a MIDI controller can be: every note gets its own analogue joystick for expressive control of pitch-bending and after-touching.
​
Go beyond the binary: on the Joyst notes aren't just on or off, they're pitching, aftertouching, bouncy, springy and alive. Embrace the power of modern electronics for full-colour music creation.
​
There's another way the Joyst will unleash your creative potential: the notes are laid out in an intuitive hexagonal layout. Every chord type is the same shape, just move it around to any root note you want. Learn one scale, you've learned them all. Less memorising, more playing: the joy of hex.
The Joyst is a MIDI controller that makes use of the new MPE standard, so every note can be articulated individually. Just use a USB cable to plug it into your DAW (Digital Audio Workstation), hardware synth or even your phone and start jamming.
Just strike a joystick to sound a note, then rotate it one way ↩️ or the other ↪️ to bend the pitch up or down.
Or even wiggle it back and forth to get some vibrato!
Unleash even more expression from the Joyst by incorporating some aftertouch into your playing:
The Joyst offers a dynamic four-octave range by using our over/under blow capabilities. This is similar to overblowing on a wind instrument. To utilise this feature simply down-click a particular joystick before playing a note. If in overblow mode the note will sound two octaves higher and if in underblow mode the note played will be two octaves lower. This provides dynamic access to four octaves of tonal range across the 39 joysticks.
The Joyst has seven playing modes, which can be activated by pressing-and-holding the below button combinations:
Modes 1 and 7 - allows you to globally shift every note on the Joyst up or down through the octaves within the range of C1-C8

Modes 2 and 6 - allows you to select between our over/under blow modes to make use of the binary microswitches embedded under each joystick

Mode 3 - send individual control messages from each button click, these can be mapped to settings of your choosing on your DAW

Mode 4 - disable button mapping functionality, focus on your notes and pitch bending

Mode 5 - switch between pitch bending and filter control when you rotate a joystick
The Joyst is compatible with PC synthesizers and mobile devices through the MIDI standards, for full expressive compatibility check out how to use MPE with your set-up.
The note layout is completely isomorphic which means once you have learned the shape of a major chord, it's the same no matter the root note. Likewise for scales, or other chord types. Less learning, more playing!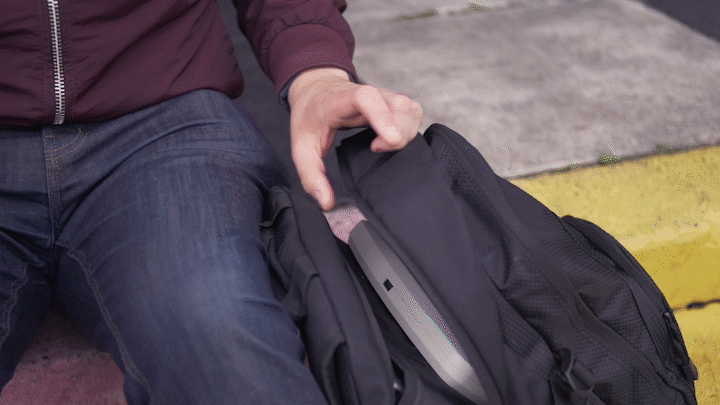 The Joyst can be coupled to any DAW, hardware synth, or even your phone using a USB OTG (On-The-Go) cable. Make some beats on the bus!
Here's a quick walkthrough of the different features and functionalities built into the JV-1, where we show what MIDI messages are being sent, and how each feature can be activated.
Dr.Peter Moran, Artistic Director of the UCD Gamelan Orchestra, shows us the advantages of the isomorphic note layout used on the Joyst JV-1.
Dr.Peter Moran, Artistic Director of the UCD Gamelan Orchestra, shows us how the features of the Joyst JV-1 can be taken advantage of to make classical Indian music.
Sanjay C a major music tech Youtuber with 200k+ subscribers:
Robert O'Halloran a beatmaker well-known in Irish hip-hop circles as JarJarJr:
"I would absolutely love to play with it. I'd love to feel the MPE under my fingertips"
Jordan Byrne aka Obsius is a talented Dublin based electronic music producer:
"All the synth loops I recorded using the controller it took a few hours to get used to but it's a solid bit of equipment I might have to grab one next paycheck. Overall it's a really fun hands-on piece of equipment"
MixedbySimba Owner & head sound engineer at Jungle Beam Studios Dublin:
"We were able to do some creative stuff with the bends"
Casper Hastings a talented electronic producer and DJ from Ireland:
"Well it's a great idea and controller so it should do well"
Luke Fly skilled Galway based producer and member of the 808MOB production group:
"It's sick bro... good for chord progressions"
For our most refined backers, we've created an elegant and handcrafted version of the Joyst: the JV-W. This uses the same electronics as the JV-1, however, it is enclosed in an elegant casing of lacquered walnut. This is a limited edition piece, fusing the best of modern electronics and craft woodworking.
Joyst limited edition t-shirt
The first Joyst prototype came out of Phil's dissertation project for his masters in electronic engineering. Fellow engineering graduates Will & Ed jumped eagerly on board once they saw the exciting musical possibilities this first prototype offered. The crew spent the locked-down Summer of 2020 with soldering irons in hand in Dublin, Ireland, iterating through prototypes and optimising the design. The Joyst JV-1 was born, and the supervising professor on the original project, Paul, was so impressed that he came along for the ride, too.